Experienced business and tax specialists
Accountants servicing Gympie and surrounds.
At Partner Accounting, we specialise in providing business tax and advisory services to small and medium-sized businesses and self-managed super funds. We understand that your business has its own set of unique challenges, which is why our team of experienced accountants take the time to get to know you and your business inside out, so we can provide you with tailored solutions. Whether you are just starting out or need advice on becoming more profitable, we can provide professional business and tax advice at a competitive price. Our highly motivated team are committed to getting your business the best financial outcomes. We take care of your accounting so that you can get back to focusing on what's important – growing your business!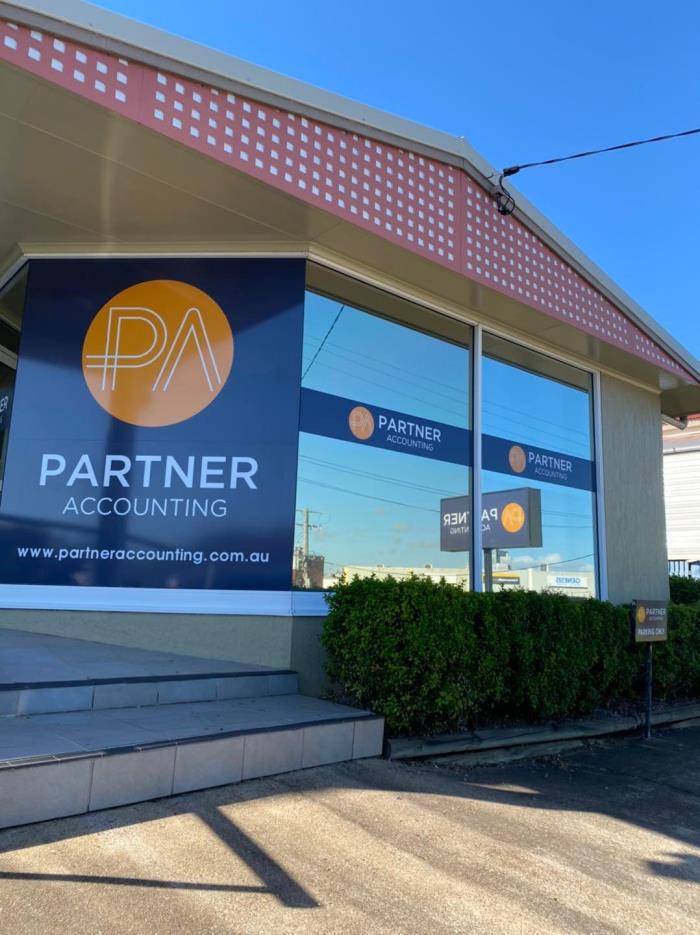 About Us
"Working with business to achieve personal goals."
Partner Accounting is a Gympie-based team of highly experienced business and tax accountants. Leading the team is Damien Perissinotto, former partner at Brown, Macaulay and Warren.
Our team is renowned for going the extra mile. Various staff have completed additional post-graduate studies in Taxation, CPA and Chartered Accountant qualifications, enabling us to assist in more complex areas such as Capital Gains Tax or business structure matters.
Our staff are committed to ongoing professional development and training to ensure we can always deliver the best service.
As a small business, we understand the importance of work-life balance and promote it in our team. We aim to work hard to provide our clients with the same freedom and flexibility.
We're not just accountants, we're your accountants. We'll never pressure you to fit into a certain type of client or use any software or services with which you don't feel comfortable. We believe that accounting is more than numbers, it's about fostering a positive and constructive working relationship that understands your business and help you grow.
We provide a variety of services, and we strive to be different from other accounting firms by providing complete transparency and communication of your accounts, so you feel in control. It is your business, after all!
Services
We provide a variety of accounting services to a wide range of clients. We have the expertise and knowledge to help you with your tax needs.
Some of our clients include small businesses, deceased estates, individuals or businesses working from home, capital gains tax and companies looking to increase profitability.
Our business software is entirely cloud-based, and we operate a range of technological resources that can enable us to work from a distance. Whether you're a local business or in another state, we can provide a personalised service to you.
For non-businesses
Individual tax return $150 | Couples tax return $275
Rental property statements $100/property
For businesses
We know that each business is unique and has different needs and requirements. Our fees are based on how much time we expect to work on your accounts, and we will work with you to ensure you get the best service for the best price. We always provide a quote before we start, so you can rest assured that there are no sneaky surprises! Contact us to get in touch for a consultation.
Our business tax services include:
Compliance
Business tax returns
Partnership, Companies, Trust and Superannuation taxes
Income tax and GST
ASIC Corporate Compliance
Audit of Clubs, Associations, Trust accounts and Self-Managed Super Funds (SMSF's)
Getting an ABN
Management
Payroll management and taxes
Cloud accounting software
Advisory
Financial reports and analysis
Business structure and profitability advice
Tax planning for growth
Buying and selling a business
Our Partners